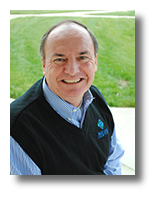 Larry Winn
On October 1, 2012, Larry joined the Georgia Baptist Convention staff as the Vice President of Church Revitalization and Leadership Ministries.
Larry Wynn most recently served as Vice President for Evangelization and Leadership Development at the North American Mission Board (NAMB), Alpharetta, Georgia.
A native of Fitzgerald, Georgia, Larry earned a B.A. degree, majoring in psychology and minoring in religion, at Mercer University in 1977.
Larry also served as Senior Pastor of Hebron Baptist Church in Dacula, Georgia for 33 years. In his three decades at Hebron Baptist, Larry and the church have recorded more than 10,000 baptisms.
Larry has held many positions of leadership, including President of the Georgia Baptist Convention. He enjoys many outdoor activities such as cycling, scuba diving and camping.
Larry and his wife, Ethel, have three grown children – Amanda Leigh, Dana Renee and Adam. They also have three grandchildren, twins Ryleigh Lynn and Avery Lavon and Aligrace Leighanne.